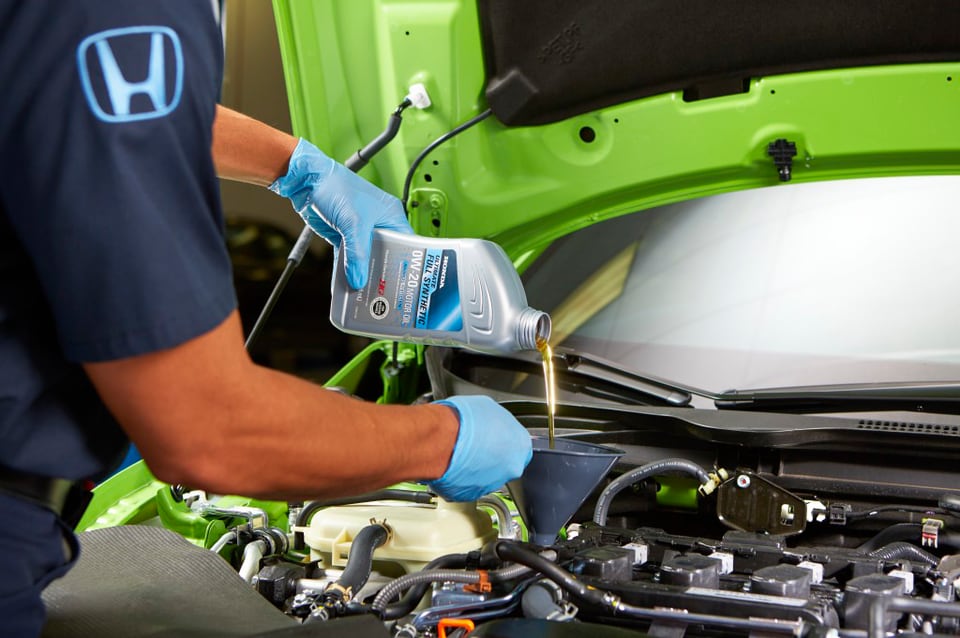 Schedule an Oil Change at Deacon Jones Honda
Is it time to bring your car to our dealership near La Grange for an oil change? Check the mileage on the odometer and look at the suggested interval in your owner's manual. You want to avoid driving around Clinton roads with dirty oil or oil that's too old. Fresh motor oil keeps all the parts inside your engine properly lubricated, which adds life to the engine and keeps it running well for longer.
Oil Service Available Near Mt. Olive, NC
Oil change service typically will take little time, as our technicians drain the pan and add fresh oil. However, taking a little time to discuss your vehicle and its specific requirements could lead to a preferred result. Is the car an older model with a lot of miles on it? High-mileage motor oil might be the right choice. Manufacturers produce motor oil designed for specific seasons and temperatures. Why not match the oil to the upcoming weather season in Kinston? Our certified technicians can provide your particular vehicle with the recommended oil grade, too.
Save Money on Fuel
Requesting an oil and filter change at the appropriate time has some upsides that car owners might not realize. For one, putting new motor oil in the engine may improve gas mileage. Old motor oil drags down fuel efficiency, while new fluid may improve it. Better fuel economy reduces ownership costs, which is a plus.
Stacking Services
Oil change services allow owners to perform other routine work simultaneously. Ask our technicians about tire rotations, wheel alignments, and brake inspections. Please review the owner's manual for any additional services that are due. Why delay services that keep a car running better?
Scheduling Service Online
Goldsboro drivers can book service online on our website. Select the available day and time and choose an oil change and any additional services. Of course, drivers can call our dealership and book over the phone, but booking online might prove more convenient. We hope to see you at Deacon Jones Honda soon! Our dealership proudly serves our community and the surrounding North Carolina areas.