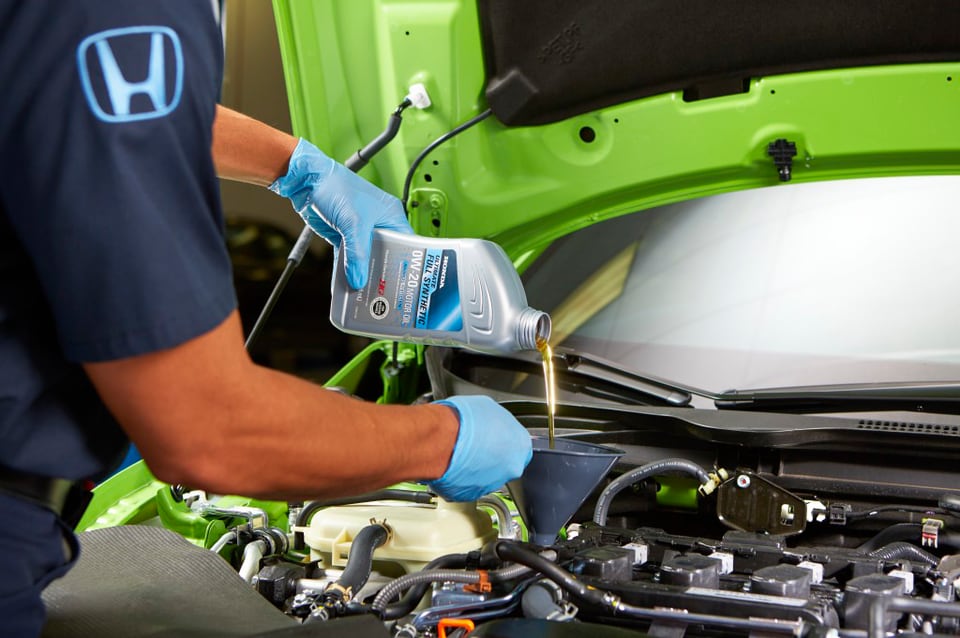 Priority Oil Service Maintenance for Your Honda in the Mt. Olive Area
One of the most important maintenance services that you can have performed by Deacon Jones Honda for your Honda is an oil change service. Most oil changes should be scheduled every 3,000 to 5,000 miles, depending on the type of oil in use, warranty requirements, and how you drive your vehicle.
A benefit of having your oil changed at our dealership is that we know the best oil that should be used for your Honda and can alert you to any issues that should be addressed near La Grange.
Maintain the Engine
Having your oil changed after driving around Clinton, NC can help prolong the life of your engine by removing the debris that collects between changes and enhancing its performance. When there's much sludge that begins to build, it can cause the engine to struggle, resulting in decreased horsepower.
If you wait too long to have your oil changed, it could result in debris clogging important areas of the engine, leading to the need to have parts replaced or repaired. When the engine in your Honda vehicle is maintained, you'll usually see better fuel mileage as well as better engine health.
Cooling
When your engine has fresh oil for when you travel around Kinston, you'll find that it helps to keep it cool. As heat builds while driving, it can cause quite a bit of friction and potential damage if the parts aren't properly lubricated. Changing your oil at regular intervals can help to keep all of the parts moving as they should with ease so that they don't overheat, especially in the summer months.
Emissions
As time goes by, the oil begins to deteriorate, releasing gases while you drive. These are usually toxic, making them harmful to the environment. It can also result in failing an emissions test if too many gases are being released.
Schedule Your Oil Service Today
We encourage you to reach out to our team when you like to schedule an oil service for your Honda vehicle. Our dealership is proud to serve shoppers in the Goldsboro, NC, area. We look forward to seeing you soon.